These photos were taken on December 13 2003, walking around Habana Vieja ("Old Havana"). Click on an image to see a higher-resolution copy.
---
A common sight. The presence of El Padrino in the upper
right is, however, somewhat unique.
---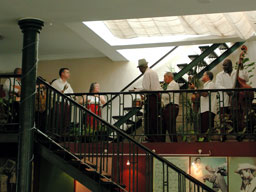 Our mentor in AfroCuban music, Carol Steele, playing for her lunch.
---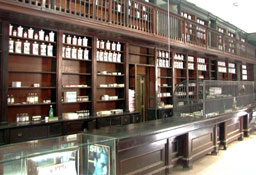 Two old pharmacies on Calle Obisbo.
---
Back to DM's Cuba gallery
Back to DM's home page