On Feb. 2 2019, two days before the new Highway 99 Tunnel was to open for traffic, the tunnel was open for pedestrians.
The Alaskan Way Viaduct, which the tunnel replaces, had been shut down for three weeks and it was also open for pedestrians.
Janine and I walked the entire length of the new tunnel (2 miles) and walked a bit of the viaduct.
---

At the north entrance of the tunnel.

---

Inside the tunnel. Something like 70,000 people did this 2-mile hike.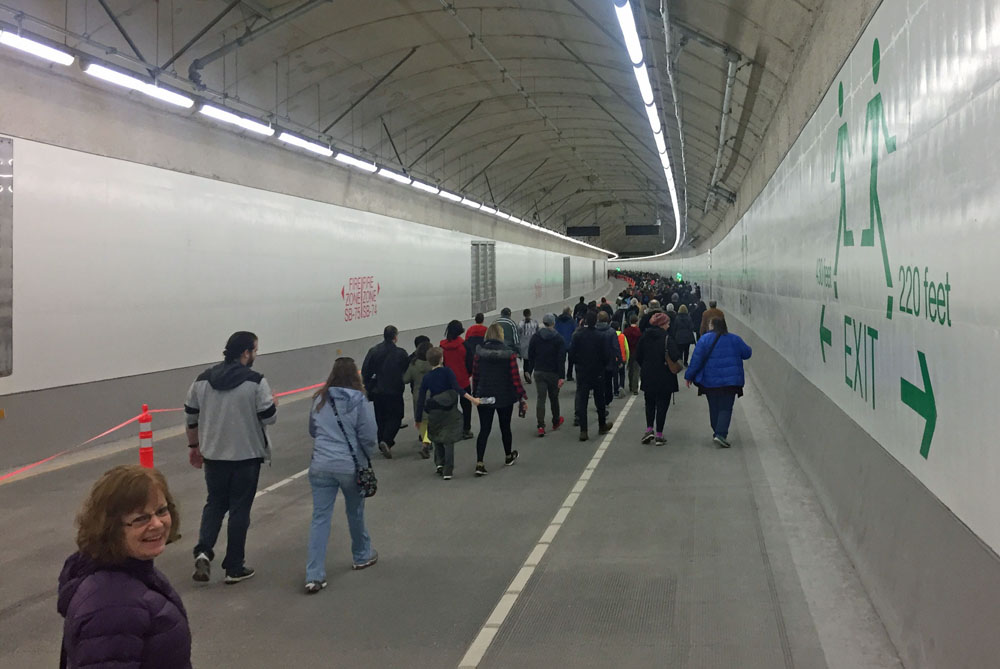 ---
Nearing the south end of the tunnel.
This way to I-90, I-5, and the stadiums.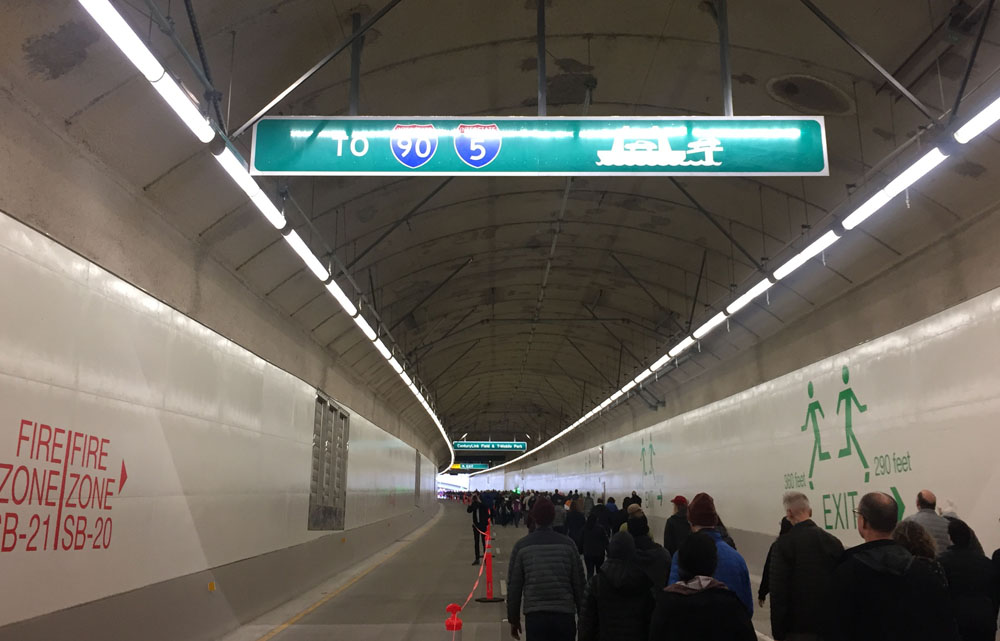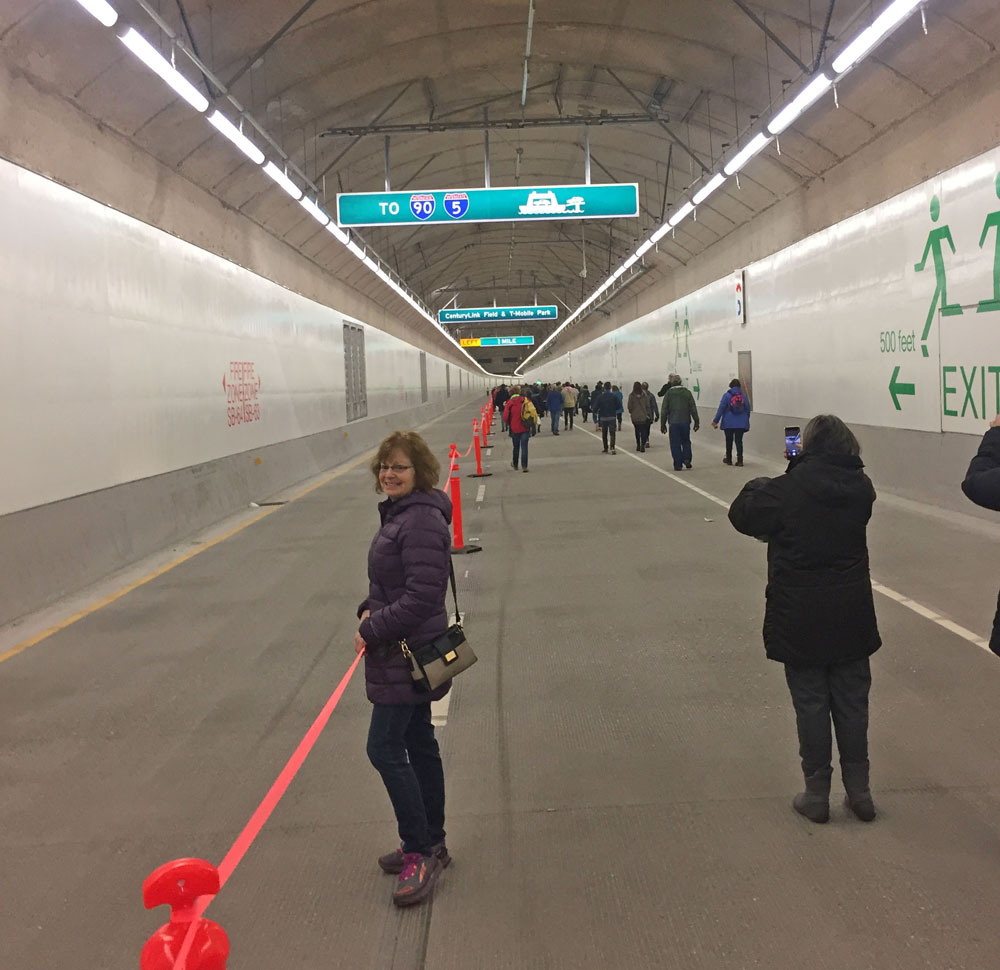 ---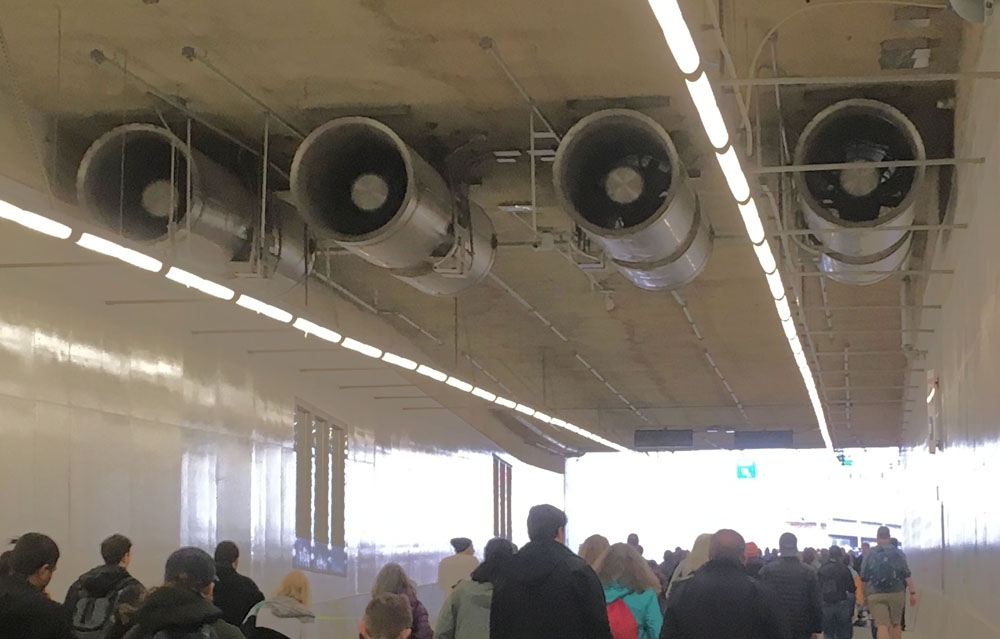 These huge fans fill the tunnel with fresh outside air in case of fire.
---

No toll today!
---
These photos are at the south exit of the tunnel.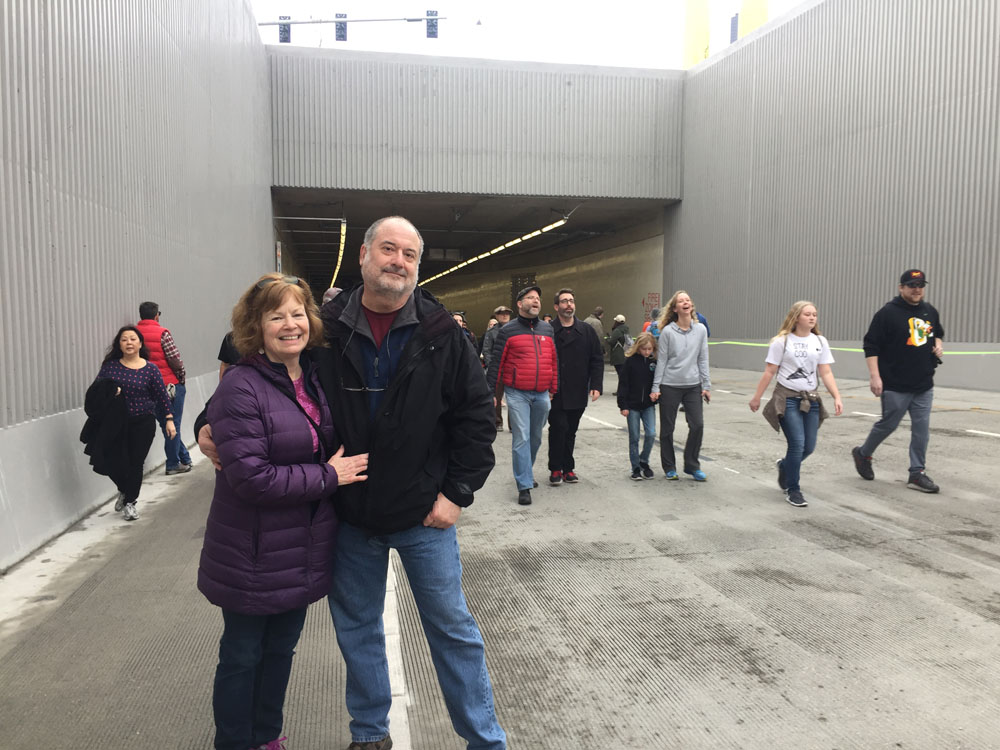 ---
Views from the viaduct. This is the last time we'll ever see these views.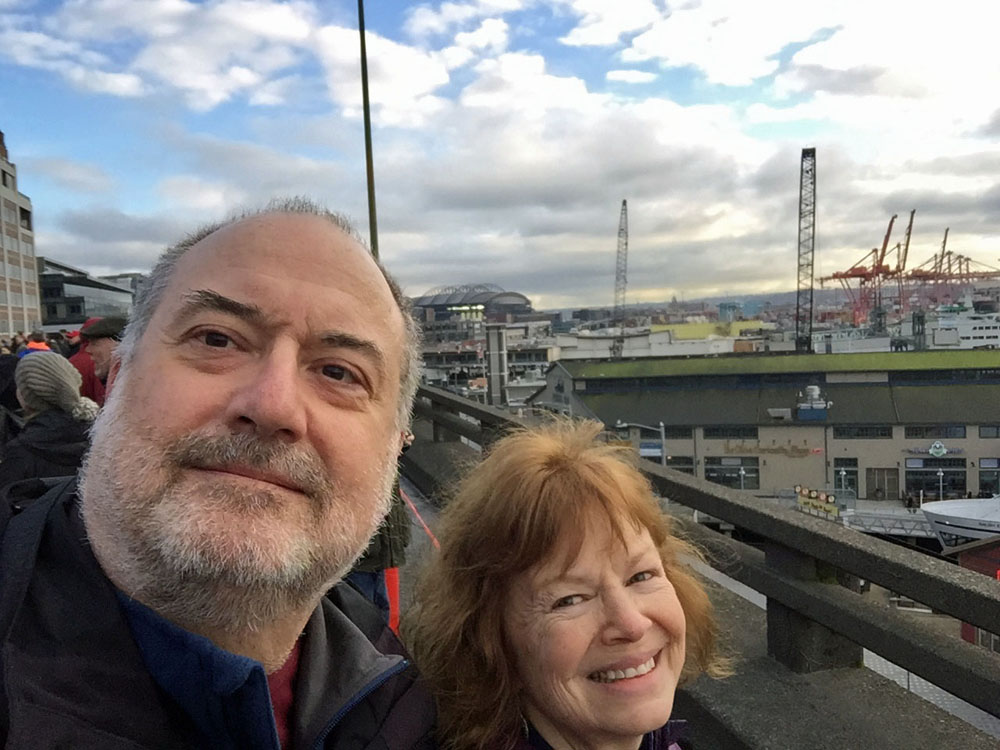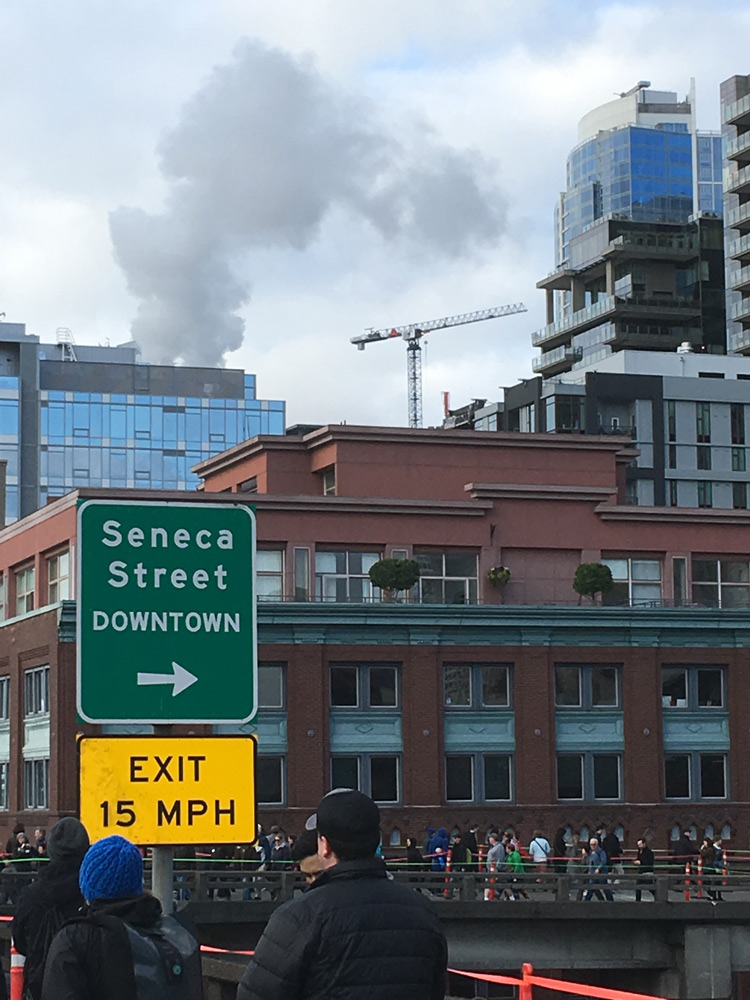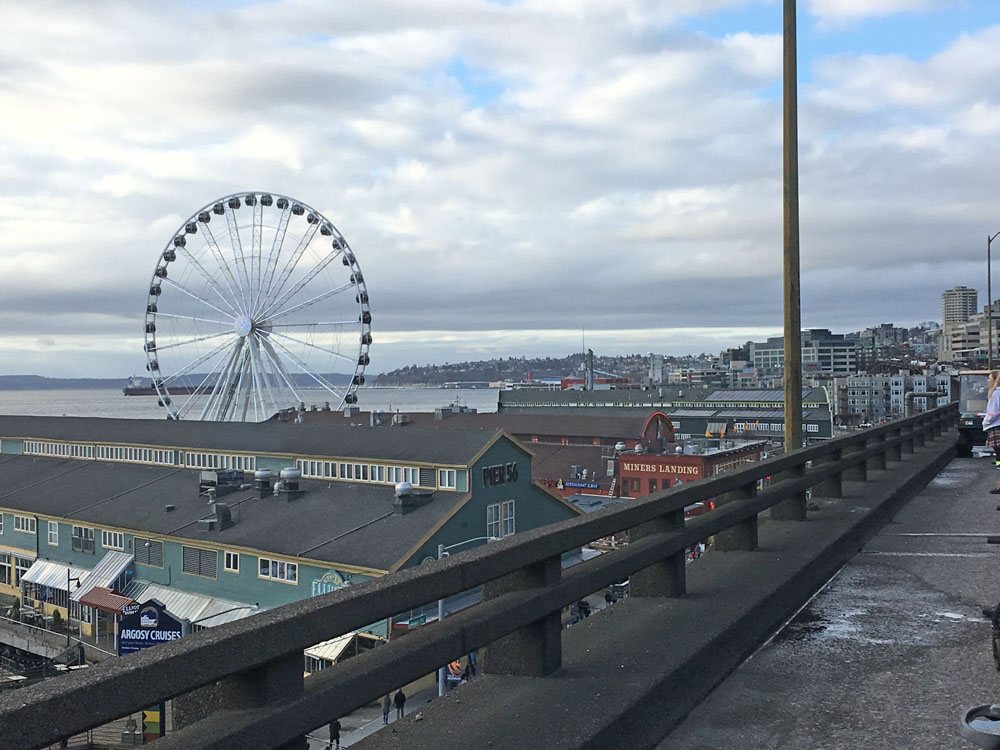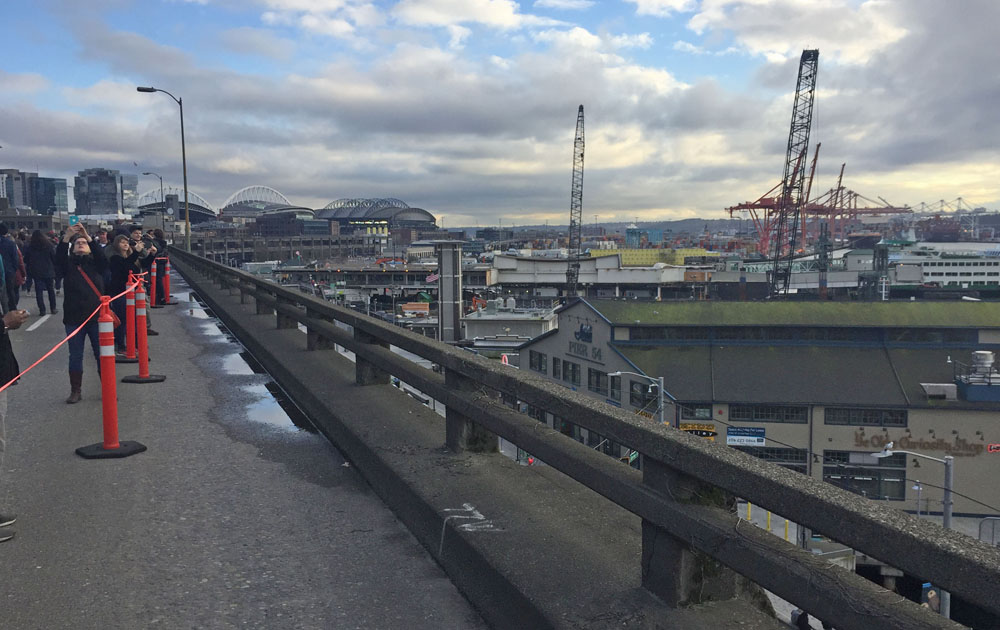 ---

The view of the soon-to-be-demolished viaduct from Alaskan Way, looking north.
Who ever thought it was a good idea to build such a gross thing right at waterfront?
---

Demolition of this part of the viaduct, by Century Link Field, is already underway.
---
| | |
| --- | --- |
| | Back to DM's Photo Page |
| | Back to dmitch.com Home |