Hawaii, the Big Island, March 29 - April 4 2009
---
Mokuola (Coconut) Island, just offshore from our hotel.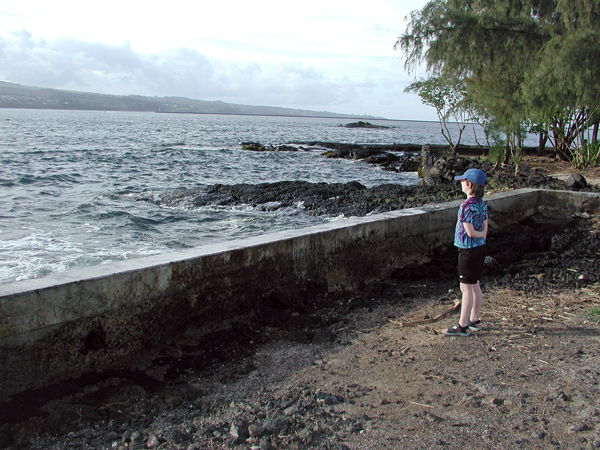 ---
Mokuola Island, seen from our hotel room.
---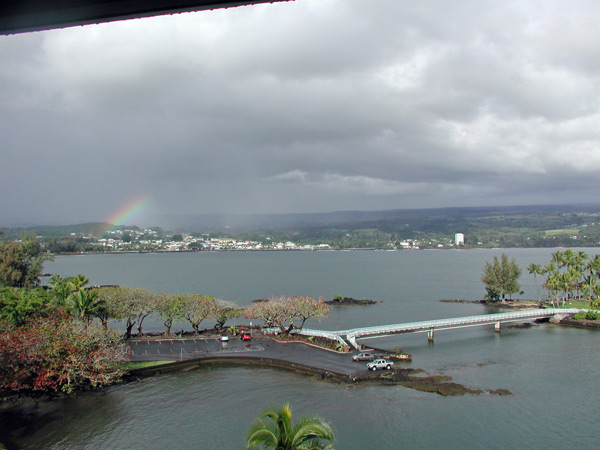 Another view from our hotel. I think I saw a rainbow every day we were there.
---
Akaka Falls State Park. The first three photos show Akaka Falls,
420 feet. The photos really don't do the place justice; from the place where
they were taken, all you can see is lush tropical rainforest in every
direction. There is really nothing like this anywhere in North America.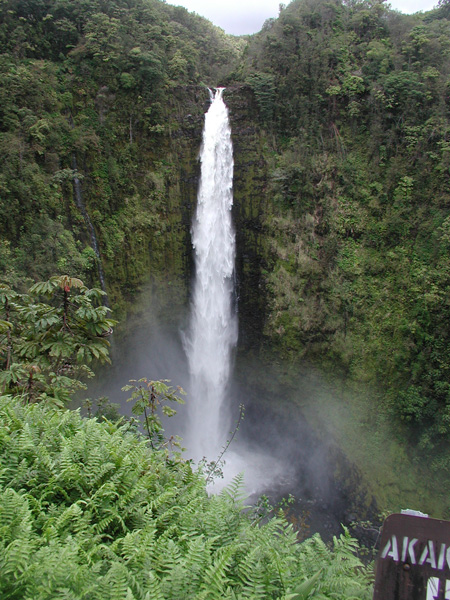 .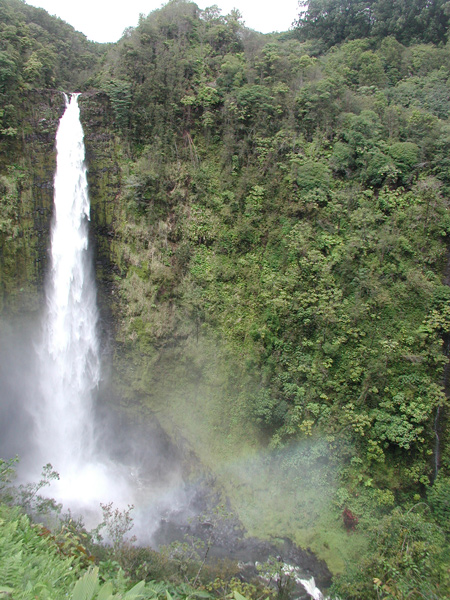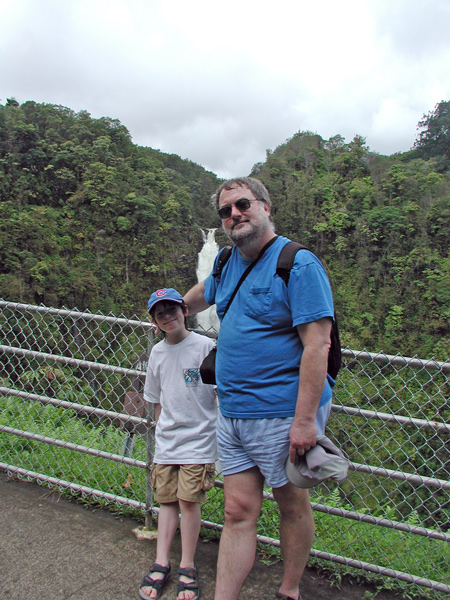 The next one is Kahuna Falls, 400 feet.
An apple banana plant (technically it's a grass) with leaves bigger than Ray.
The fruit is delicious; I was warned that eating one would spoil plain old
bananas for me forever. True enough.
---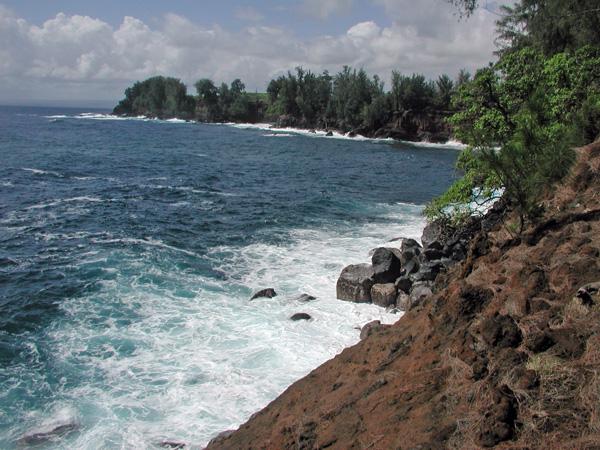 Onomea Bay, just north of Hilo. We saw a pod of gray whales just offshore here.
---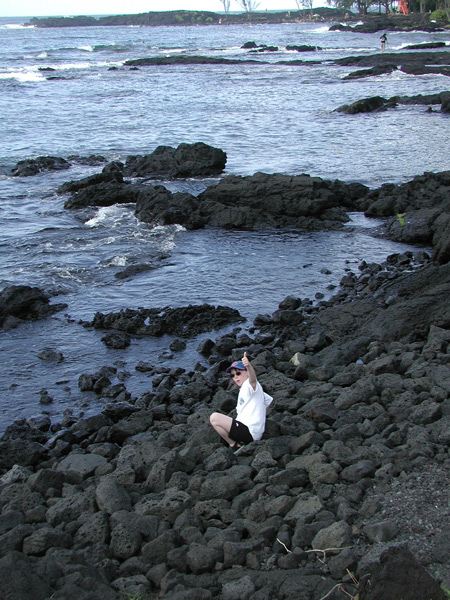 These next two were taken at the beach in downtown Hilo.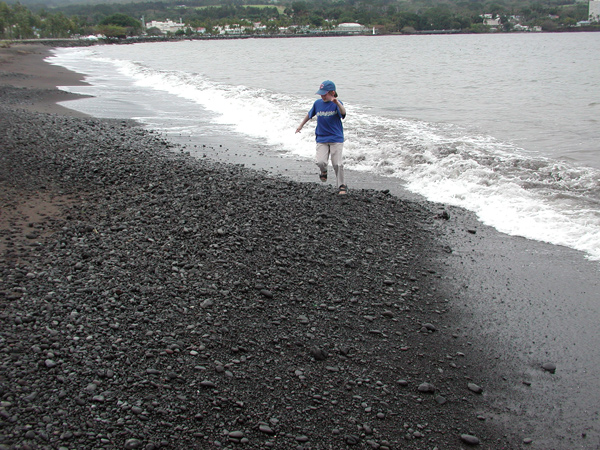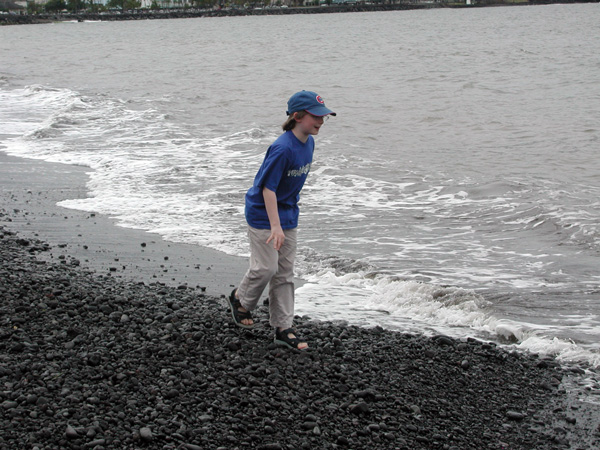 ---
A helicopter ride to check out the lava flow from Kilauea out to the ocean.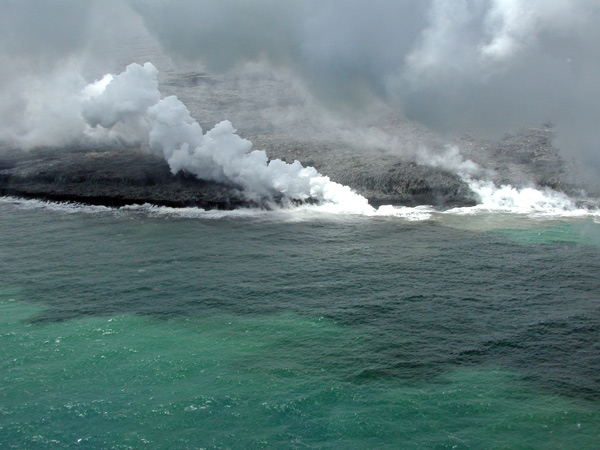 ---
The hotel we stayed at, viewed from Mokuola Island.
---
Banyan trees. They are all over the island.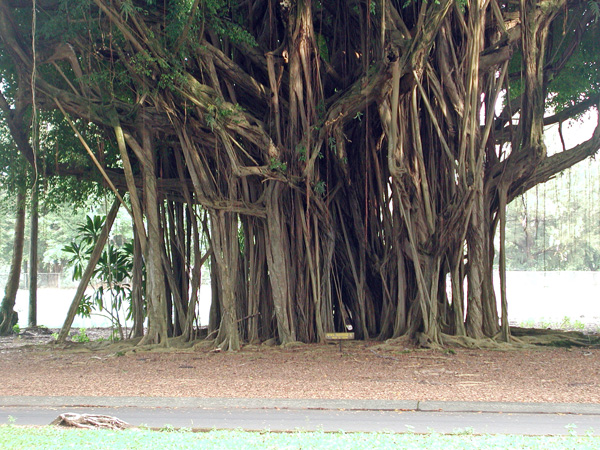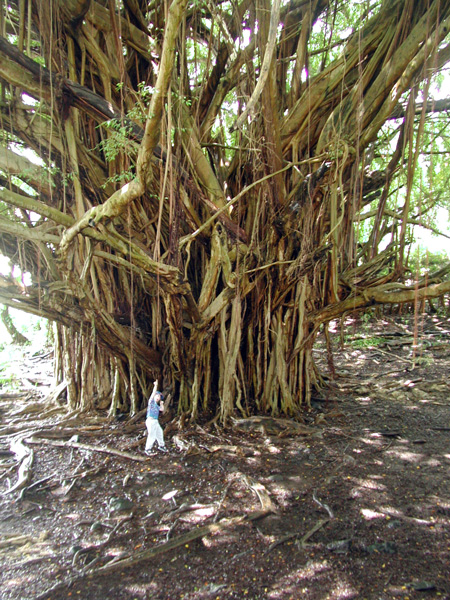 ---
Some weird large plants in the rainforest just outside Hilo. The first one
looks like a variegated sedge, except it's about 12 feet tall.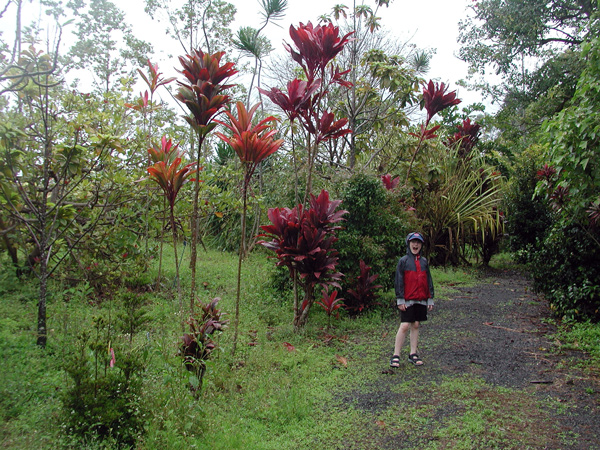 ---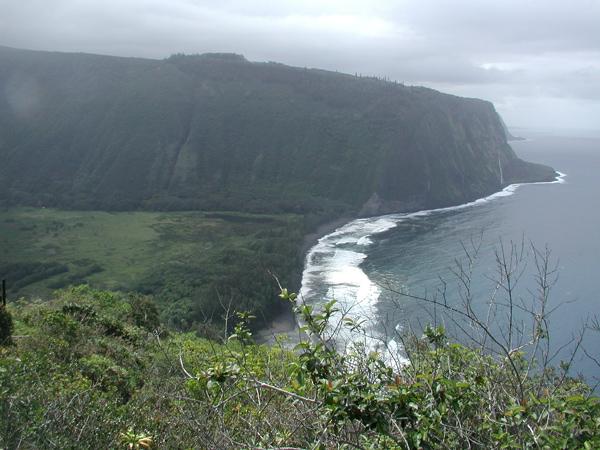 Looking down into the Waipi'o Valley.
You need a 4WD vehicle, which we didn't have, to get to it.
---
Rainbow Falls, Hilo.
---
At the Pana'ewa Rainforest Zoo in Hilo.
---
| | |
| --- | --- |
| | Back to DM's Photo Page |
| | Back to dmitch.com Home |