Seattle's Space Needle, with Janine Harrison and Joan Lawler
May 28 2019
---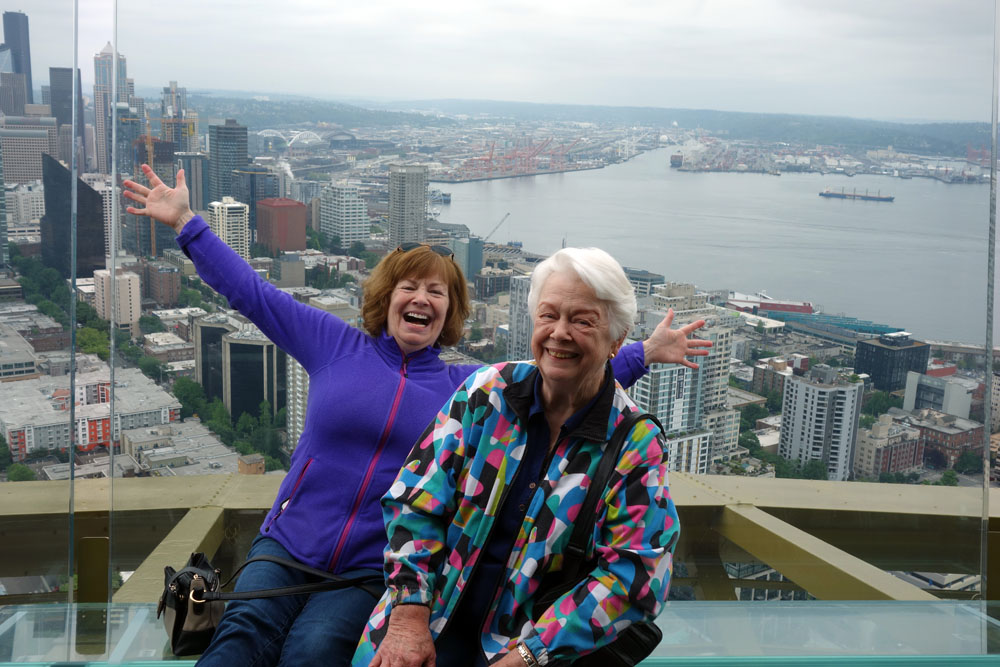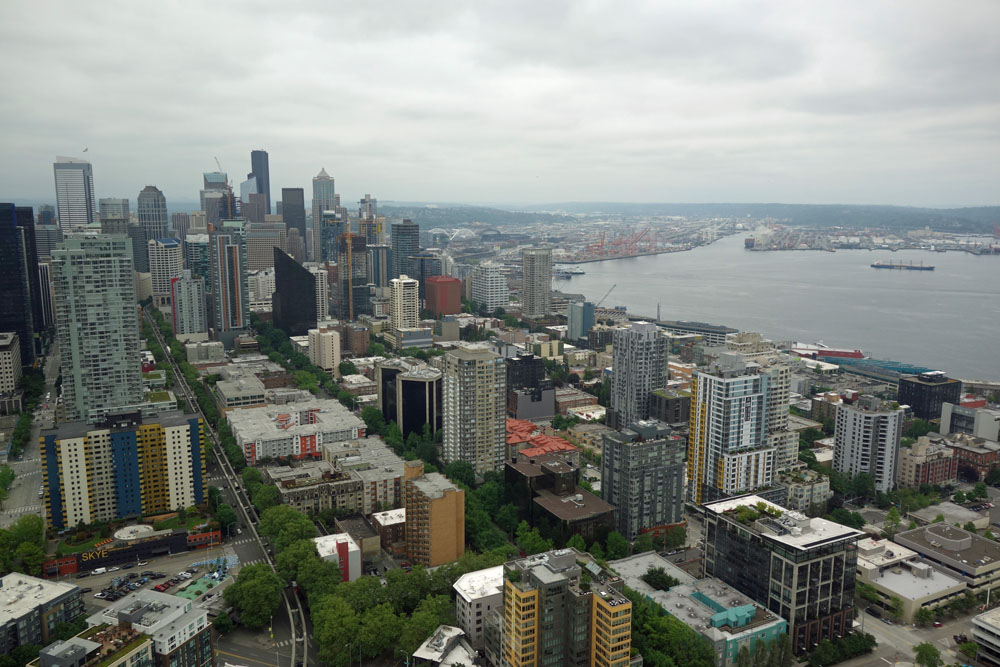 Looking south over the City. The 5th Ave. monorail is on the lower left.
---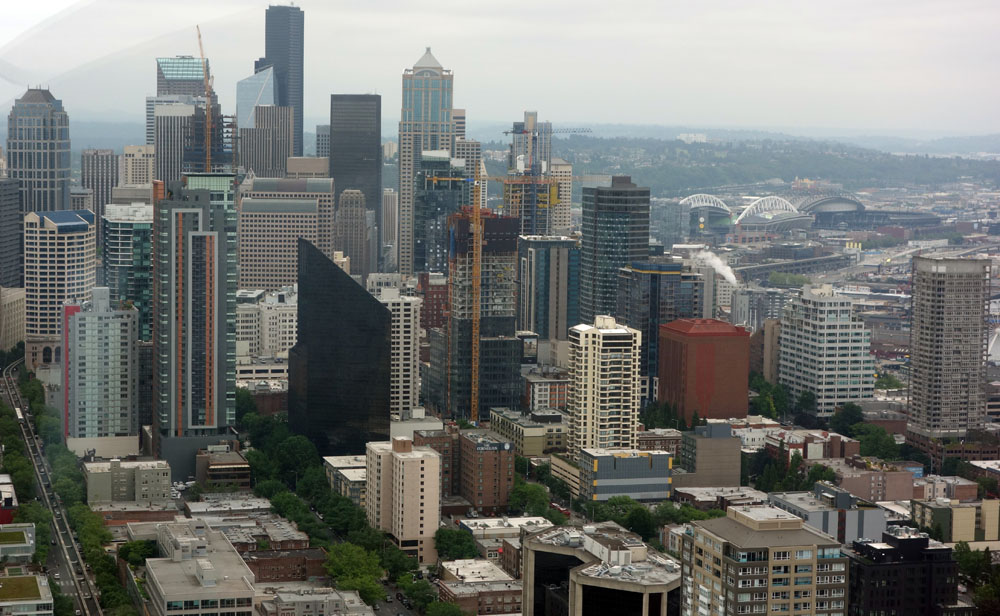 Looking down at the elevator from 500 feet.
---

Looking southwest, Harbor Island is on the far right.
---

One of the gears which turn the "Loupe" level. Parking lot is 500 feet below.
---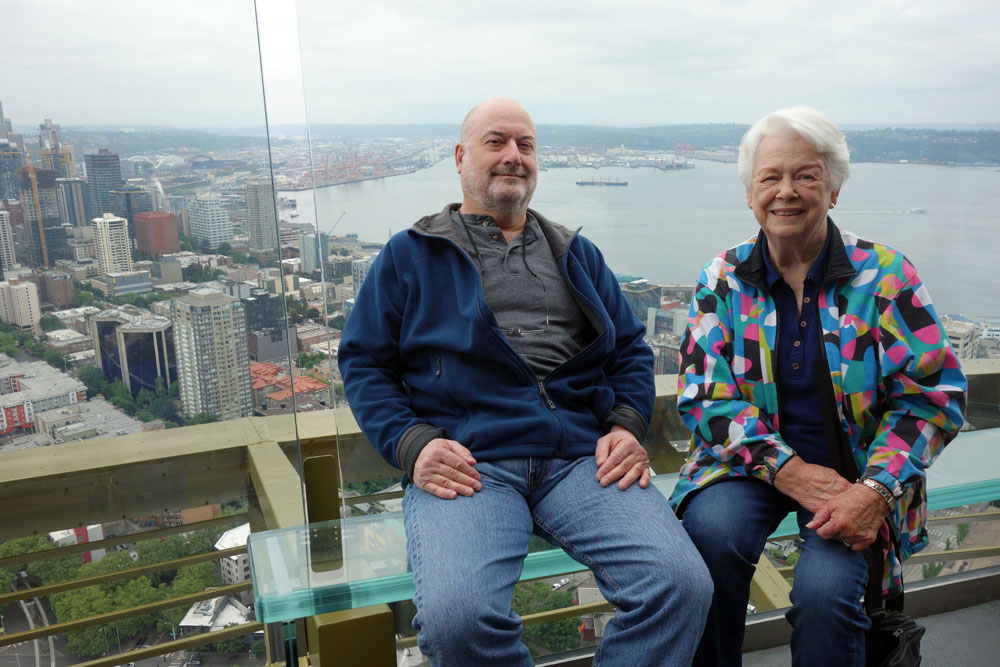 Looking northwest. Key Arena, being renovated (again), at the bottom; Magnolia is in the distance; Queen Anne Hill on the right.
---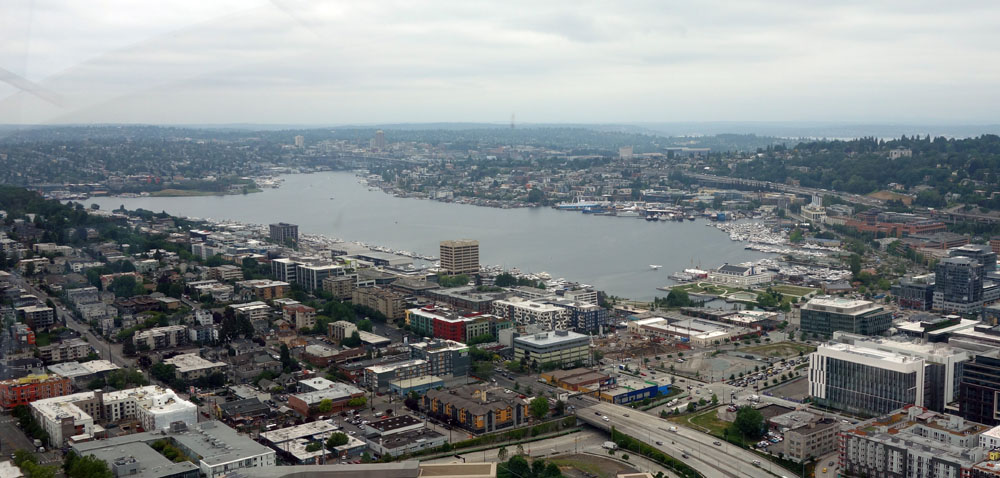 Looking northeast over Lake Union.
---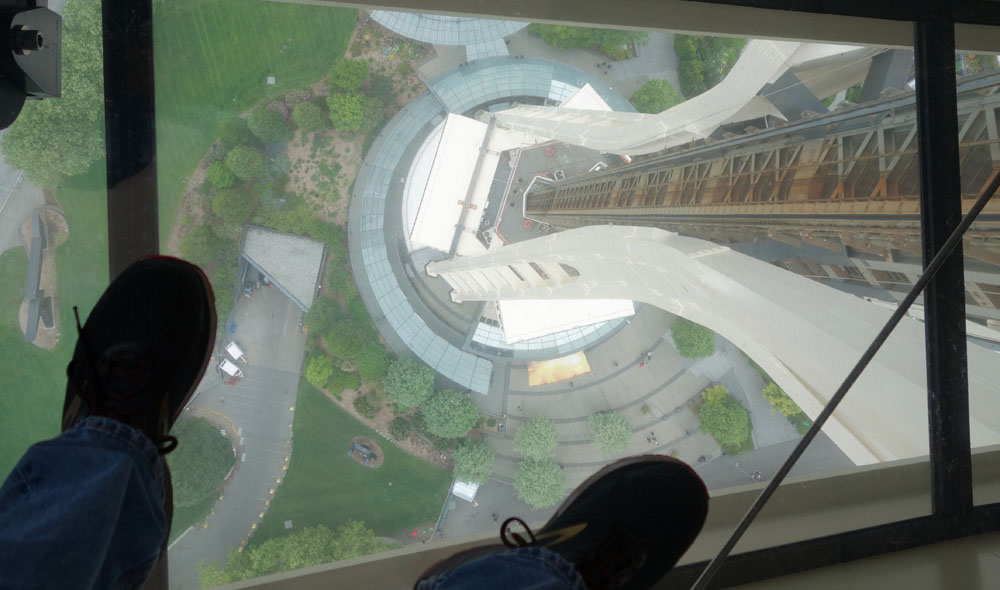 500 feet straight down.
---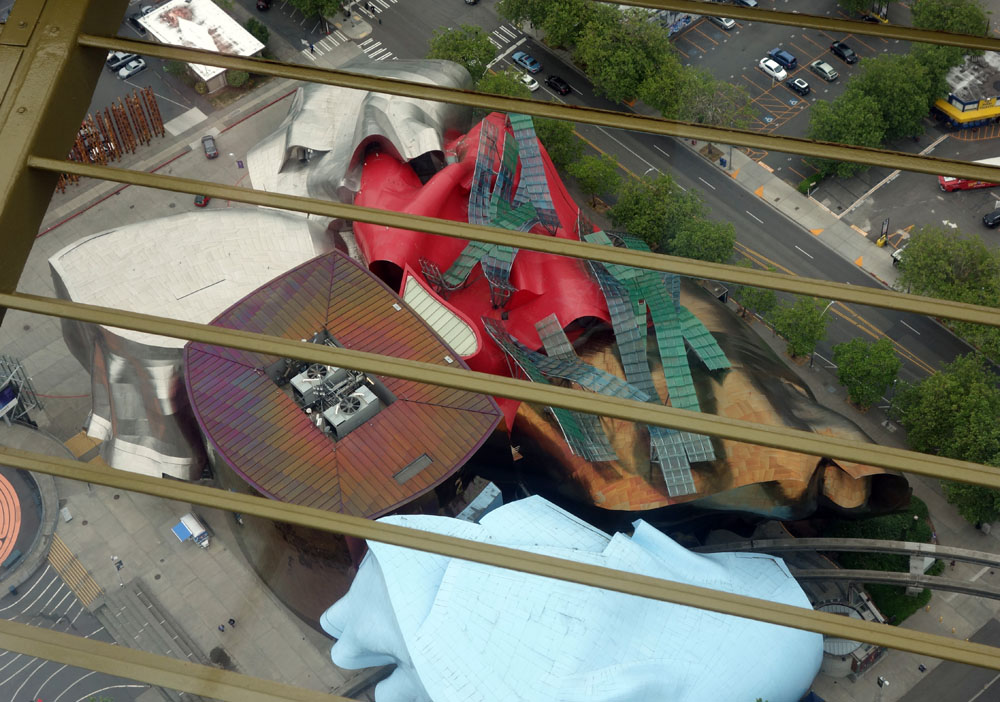 MoPop, formerly Experience Music Project.
---

Looking north over Queen Anne Hill. Lake Union on the right.
---

There's Janine's car, at 10:30 in the lot, 3rd from the left in the row of cars at the top.
---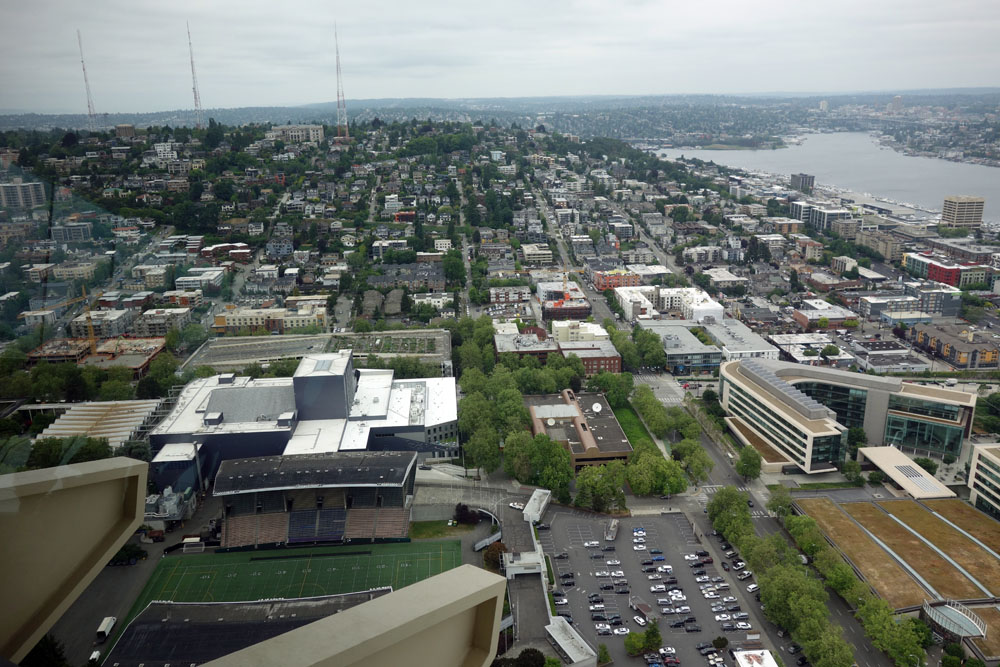 Queene Anne Hill and Lake Union. Memorial Stadium at lower left, Gates Foundation at lower right.
---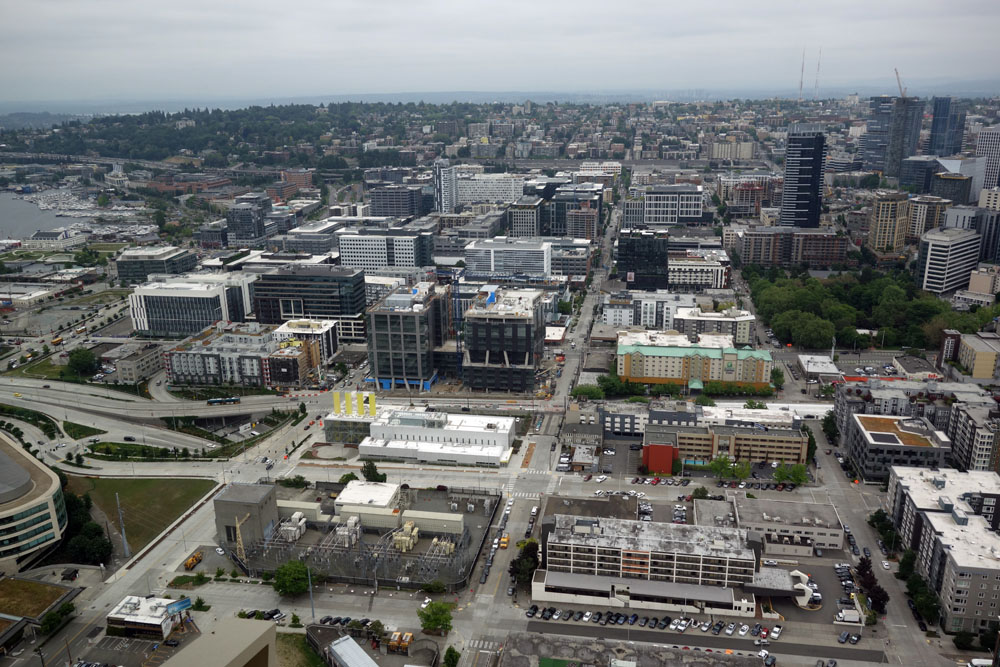 Looking east over the South Lake Union area. I think that pretty much every building you see here which is this side of the
freeway and which is more than two stories was built in the last ten years.
---

Giant spiders on the roof of the Center House!
---
| | |
| --- | --- |
| | Back to DM's Photo Page |
| | Back to dmitch.com Home |